Another Cold Day in England ~ So Needing Some Hot Reggae Music & Travel Enjoyment ☀️
This morning I awoke to seeing several patches of fresh snow in my back garden, just a few hours later and it has all melted away. However, it is still very cold and cloudy here in the UK where I live. It's days like this that I would love to live anywhere in the World that is much warmer than England at the moment.
This is the main reason why I like watching Travel & Music Videos. I really enjoy the combination of watching glamorous girls walking along beaches or sailing on very exclusive and expensive yachts. With Reggae song playlist playing then my experience feels even better. Give it a try yourself, as it brings a new dimention to sound and vision enjoyment in my opinion. Especially Today, while I was walking outside in freezing cold weather!
Watching any "Travel Videos" can be so rewarding in terms of leaning about new places in the World. There is so much to see and do in other Countries, discovering new cultures and Music. This is why I enjoy sharing these cool "Music & Travel" videos on a daily basis. As they are just so uplifting when the weather here in England is so depressing. Yet another very cold day Today! ❄️
Anyway, enough of the depressing weather! Let's all enjoy what Today's video (below) has to offer us. Listen to some of the best Reggae tracks ~ While viewing the most beautiful sandy beaches, and various other Country interesting locations in the World. Long live Reggae, for the most happy music vibes to make us SMILE ...
Happy Irie Monday everyone... 😎
and as always, enjoy the relaxing Reggae Riddim.... 🎶🎧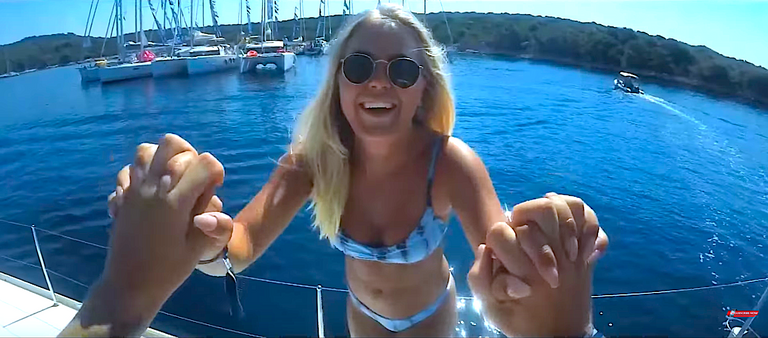 Uploaded to ©YouTube by ©Reggae Mix (with over 320,000 Subscribers).
Song Titles: Various
Music Artists: Various
Mix Title: Chilled Reggae Music 😎
Licensed to ©YouTube by:
(★) The channel is owned by C2S Entertainment. All video is under exploitation of C2S Entertainment. All video was given a special license directly from the artists.
The above Music Video (& "Screen Shot" image) were both Sourced from ©YouTube [here]
Many thanks for visiting me,
and please enjoy chilling out in the most friendly #ReggaeJAHM Community ... 😎

Lastly, a quick mention to @yehey wishing you all the best with your #SEX Token Website (still in Beta Testing) at the moment.
Read more here > https://beta.sextoken.com/@yehey/sextoken-com-development-update-11-8-2021
---
---