Imagine Your Perfect Fantasy With This Reggae Mix Playlist

Just imagine being in a swimming pool with the girlie below in the video "Screen Shot". She looks most attentive and pleasing to the eye, or just my fantasy perhaps 🤣
I love watching these travel videos, and enjoy sharing them with you all. My favorite style of Music is most definitely the Reggae Genre, so I liked all the beats playing in the video. I listened to these songs Today while out walking new paths through the woodland of my local park. Fed the ducks on the lake and then made my way back home again. Not a very hectic Weekend this week, quite chilled and relaxing for a change.
Happy Irie Saturday everyone... 😎
and as always, enjoy the relaxing Reggae Riddim.... 🎶🎧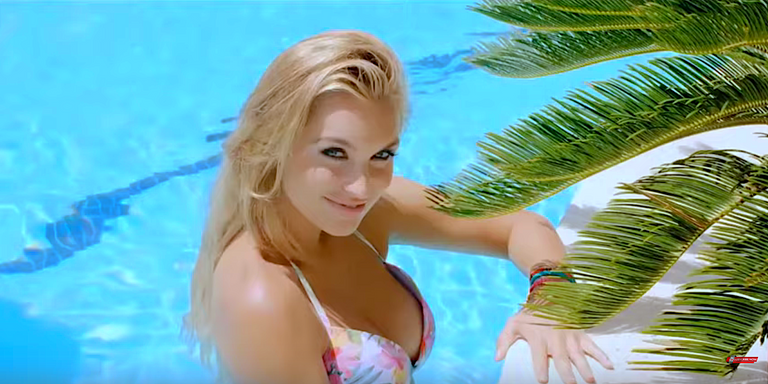 Uploaded to ©YouTube by ©Reggae Mix (with over 320,000 Subscribers).
Song Titles: Various
Music Artists: Various
Mix Title: Chilled Reggae Music 😎
Licensed to ©YouTube by:
(★) The channel is owned by C2S Entertainment. All video is under exploitation of C2S Entertainment. All video was given a special license directly from the artists.
The above Music Video (& "Screen Shot" image) were both Sourced from ©YouTube [here]
Many thanks for visiting me,
and please enjoy chilling out in the most friendly #ReggaeJAHM Community ... 😎

Lastly, a quick mention to @yehey wishing you all the best with your #SexToken Website (still in Beta Testing) at the moment.
Read more here > https://beta.sextoken.com/@yehey/sextoken-com-development-update-11-8-2021
---
---