Sunday Video Entertainment of Reggae Music & Travel Destinations ✈️
Watching any "Travel Videos" can be so rewarding in terms of leaning about new places in the World. There is so much to see and do in other Countries, discovering new cultures and Music. This is why I enjoy sharing these cool "Music & Travel" videos on a daily basis. As they are just so uplifting when the weather here in England is so depressing. Yet another very cold day Today! ❄️
Personally, I very much look forward to a day in the future, when we can all resume our travel plans, and feel safer from Covid-19 again. When that might be is really hard to predict no matter what our Governments say! Can we truly believe them anyway, as most Politicians are so good at hiding the truth from us all.
Anyway, enough depressing stuff! Let's just enjoy what Today's video (below) has to offer us. Some awesome Reggae tracks while we enjoy seeing the most beautiful beaches and destinations in the World.
I very much enjoyed listening to Today's new Reggae playlist, a great choice of songs to improve our mood and lift our everyday life in general. Reggae is always my favorite choice of songs when I'm out walking and feeling Irie. Long live Reggae, for the most happy music vibes to make us SMILE ...
Happy Irie Sunday everyone... 😎
and as always, enjoy the relaxing Reggae Riddim.... 🎶🎧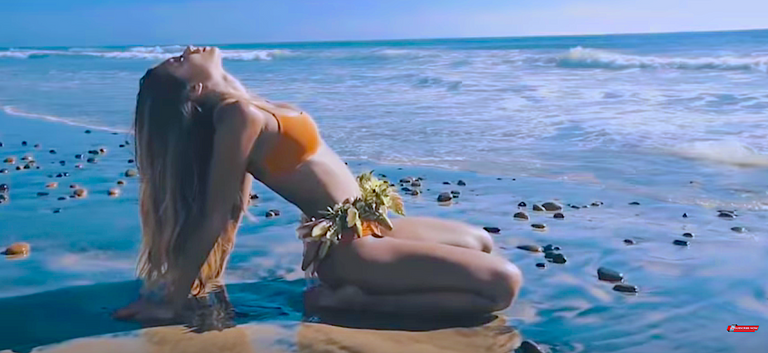 Uploaded to ©YouTube by ©Reggae Mix (with over 320,000 Subscribers).
Song Titles: Various
Music Artists: Various
Mix Title: Chilled Reggae Music 😎
Licensed to ©YouTube by:
(★) The channel is owned by C2S Entertainment. All video is under exploitation of C2S Entertainment. All video was given a special license directly from the artists.
The above Music Video (& "Screen Shot" image) were both Sourced from ©YouTube [here]
Many thanks for visiting me,
and please enjoy chilling out in the most friendly #ReggaeJAHM Community ... 😎

Lastly, a quick mention to @yehey wishing you all the best with your #SEX Token Website (still in Beta Testing) at the moment.
Read more here > https://beta.sextoken.com/@yehey/sextoken-com-development-update-11-8-2021
---
---