Tako Thoughts on the Dip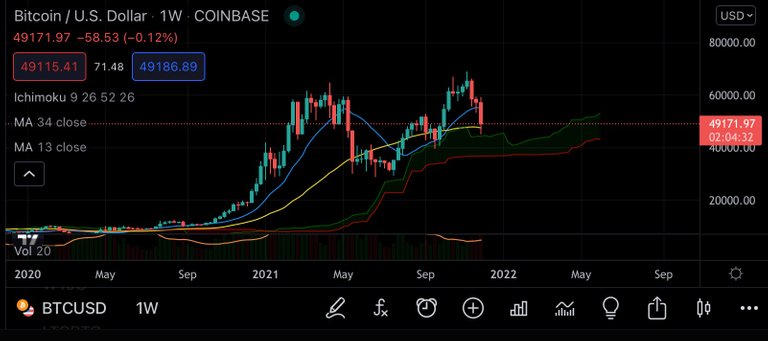 So here's where we are right now in crypto. The king, Bitcoin is taking a bit of a dump right now and lots of people are having different feelings about these recent events.
Hardcore believers are Hodling strong. The dip buyers are stacking their coins. Newbies are sick due to "volatility sickness". And no coiners are laughing at us all.
I didn't get to make a post about it earlier I actually took some profits right before the dip.
Sometimes you gotta sell. It took me 5 years to do any selling but I knew it was time.
A wise man once told me " Bulls make money, bears make money, and pigs get slaughtered." Basically meaning, don't be greedy.
I cried myself through taking profits selling off some of my eth token. The fees to do so were outrageous but it's looking like I made the right move.
I'm definitely still holding on to my Hive Power though. The value of owning your own data in HP is priceless. And I'm staked up for 13 weeks, sooooo… power down for what?! 🤷
There's just a lot more fun to be had in crypto outside of the investment side of things, if you know where to look and which communities to rock with!
NFTs anyone?!? 😁
But how are you holding up in the dip?
Let me know in the comments ✌🏾
---
---