Offgrid Investing - Dogecoin - Up 8% as Elon Says DOGE can be used to Buy Tesla Merch - Big Island of Hawaii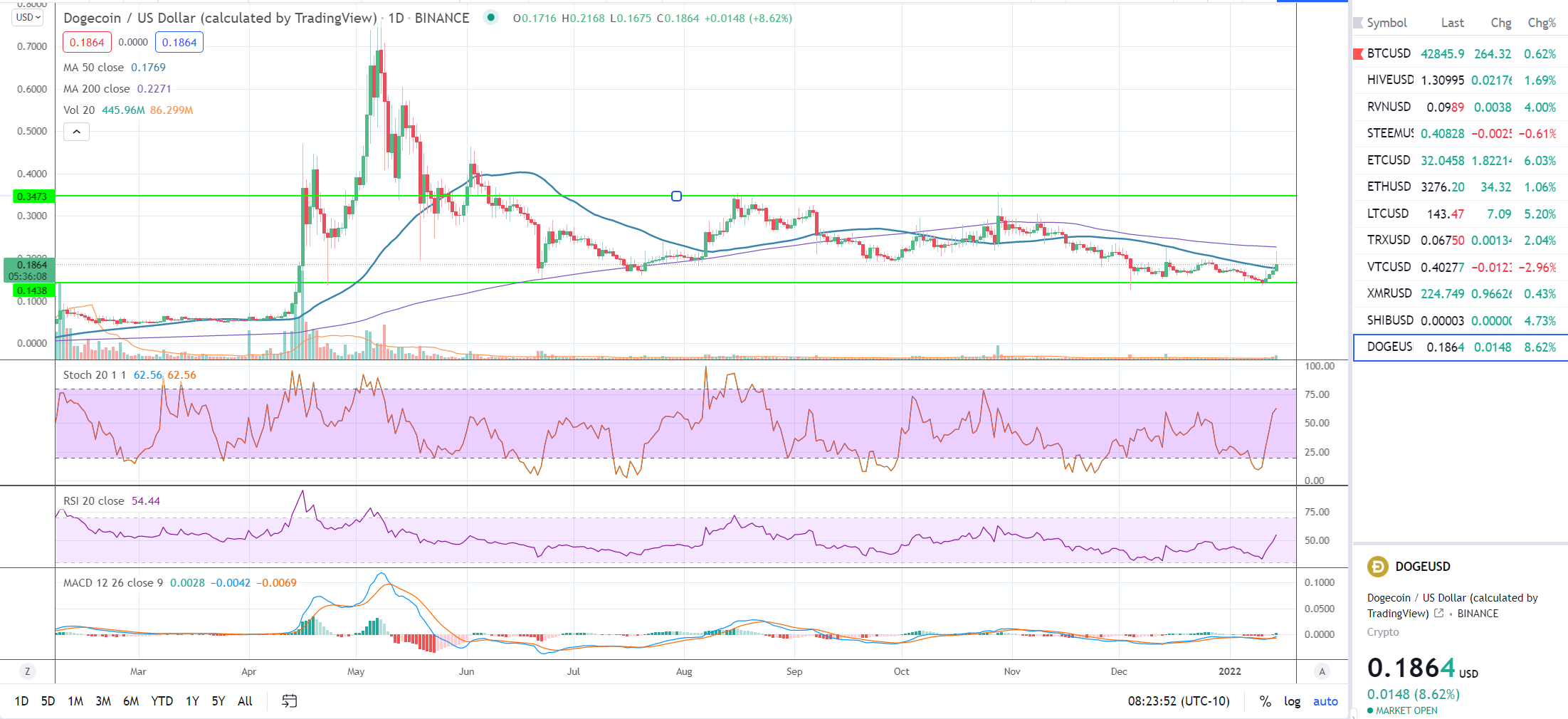 Dogecoin is up today as Elon announce Tesla will accept DOGE to buy Tesla merch.
We exchanged half of our Ravencoin position for Dogecoin a couple weeks ago and are converting some of our mining rewards to DOGE.
We are up nicely on that.
If you would like to try mining and trading please sign up using our referral links.
NiceHash https://www.nicehash.com/?refby=85b7e824-5cc1-43a8-be71-c961268c7dae Betterhash https://www.betterhash.net/?ref=120255
Webull https://a.webull.com/iq6eninsuyBMifIlHg
---
---